How About a 4-Figure MONTHLY ROYALTY CHECK?
Have YOU Been Wanting to CASH IN on the Adult Coloring Book Market. . .

Without Knowing HOW?
There's a QUICK & EASY Way to PROFIT in this HOT MARKET,
and I can Teach YOU!
I'm Shawn Hansen,

and I've been earning a full-time living with my art and my words for over 5 years.



I recently published my 14th book, which was also

my 7th Adult Coloring Book

!

Back in 2010, I left a career as a college English Professor to begin writing and creating full-time.



A lot of my family and friends thought I was crazy,

but I knew it was what I wanted to do, and I also knew I was willing to work hard to make the transition a successful one.

Just two weeks after starting my new career, I sold my first story, and days after that, I sold my first book cover. I KNEW I was on to something BIG!

Since then, I've helped dozens of authors publish their books, created hundreds of book covers, marketing graphics, and dozens of works of art for children's stories.

And then something MAGICAL happened:
I discovered the world of ADULT COLORING BOOKS!

I now earn a GREAT INCOME from my Coloring Books – EVEN IN MY SLEEP!



And it's ALL thanks to the METHODS I've DISCOVERED and PERFECTED
over the last 5 years as an Author, Artist, and Publisher.

Now, I Want to Teach YOU
How to Quickly and Easily Build YOUR OWN Coloring Book Empire!

INTRODUCING . . .




QUICK & EASY COLORING BOOK BUSINESS
A 4-Session, INTENSIVE Training
to Show You EXACTLY . . .

How to BUILD and GROW
YOUR Coloring Book Business RIGHT NOW!
Quick & Easy
Coloring Book Business Will Teach You:
The RIGHT WAY to BRAND Your Coloring Books & Your Business
How to Build a SIMPLE, EFFECTIVE Sales Funnel for Your Coloring Books
The SECRET to Creating CRISP Designs with SHARP Edges EVERY TIME
The SECRET to GETTING REVIEWS and SELLING MORE COLORING BOOKS
Learn EVERYTHING You Need to Know




to Build YOUR Coloring Book EMPIRE!
In this 4-Session Training Course, I'LL WALK YOU through EXACTLY HOW I Built My Own Successful Coloring Book Business, so YOU CAN DO IT, TOO!



How to Determine the BEST Way to Capture the Attention of HUNGRY BOOK-BUYING COLORISTS

The SIMPLEST Way to Set Up a Web Site to Showcase Your Work, and Capture Customer Leads

​

How to Set Up and USE a Sales Funnel, so Your SALES Can Increase with EVERY Book You Release

​My SECRET, Step-by-Step Process for Creating CRISP, Images with SHARP Lines – PLUS, My SECRET to Turning a SINGLE Design into HUNDREDS
​

My PROVEN METHOD for Getting 97% of Those I Ask for an Honest Review to Leave One

The Cheapest, Easiest Way to PROMOTE YOUR BOOKS to BOOST SALES
Creating a Coloring Book Empire
Is NOT Complicated!
In fact, I'll be teaching you EXACTLY
how to move through the WHOLE PROCESS just like I did
with QUICK & EASY steps YOU can Follow!

We'll Go Over EVERYTHING You Need, Including:
Quick & Easy BRANDING – Stand Out from the Crowd & Capture Buyers' Attention

Quick & Easy FUNNELS – How to Make the MOST of EVERY Book Sale

​

Quick & Easy DESIGNS – Make Your Art Sharp & Crisp AND Learn How ONE Design Can Become HUNDREDS

Quick & Easy SALES – Never Worry About Reviews or Marketing AGAIN
With QUICK & EASY COLORING BOOK BUSINESS,
You'll Learn Just How EASY It Is to
Build & Grow YOUR Coloring Book EMPIRE
During the 4 Sessions of This Training, I'll Share:
How to EASILY Entice Colorists to Buy YOUR Books


HINT: It's all about standing out from the crowd!

How to Get a WordPress Web Site Up & Running in 30 MINUTES or LESS


HINT: It's NOT complicated at all!

​How to Set Up and USE AWeber for Opt-Ins & Autoresponders


HINT: This is my "Secret Sauce" for increasing my reviews AND sales!

​The EXACT Method I Use to Ensure My Designs Are Crisp & Sharp EVERY TIME


HINT: You'll stop WASTING HOURS trying to get your images right!

How I Turn ONE Design into Hundreds to MAXIMIZE My Time & Effort


HINT: This is the way I'm able to produce SO MANY designs and books so quickly & easily!

The EXACT Method I Use to Get 97% of the People I Ask for Honest Reviews to Leave Them


HINT: When you see how I do it, you're going to wonder why everyone thinks getting reviews is so hard!

The EXACT Method I Use to Advertise My Books and Boost My Sales


HINT: It's cheap & easy to do, and it's effective!
This IS NOT a Course on the THEORY of
Creating a Coloring Book Business . . .
This Course Is ALL About MAKING IT HAPPEN!

It's about LEARNING the QUICK & EASY FORMULA
I Use to Keep STEADY AMAZON PAYMENTS
Coming Month In and Month Out
IN THIS COURSE,
YOU'LL LEARN TO APPLY THIS SIMPLE
BUT EFFECTIVE FORMULA FOR SUCCESS:


Over the past 5 years,




MY BUSINESS HAS GROWN MORE AND MORE PROFITABLE




all thanks to the art and words I create each day.





And I do it ALL

while

sitting in the COMFORT of my home office.



It Truly Is an IDEAL Life!
I work very hard, but I make my own schedule, have plenty of free time to spend with my family and friends, and because I sell online, I even EARN MONEY IN MY SLEEP.

In QUICK & EASY COLORING BOOK BUSINESS,
I'm going to show you how to do the same thing,
so you can TAKE CHARGE OF YOUR LIFE AND MONEY GOALS!
Lots of People CLAIM to Know How to Teach You to Earn Money by Creating Coloring Books, but . . .

I ACTUALLY DO IT ON A DAILY BASIS!
What you'll get in this course will NOT be guesses,




speculation, or information based on what MIGHT be possible . . .
I'm Going to Teach You EXACTLY
What WORKS for Me
And I SELL MULTIPLE COPIES of ALL the Coloring Books I've Created EVERY DAY!
My Philosophy Is Simple . . .

IF I MAKE IT – I SELL IT
By the end of this course, you'll have the VERY SAME PHILOSOPHY, and




all the CONFIDENCE and KNOW-HOW you need to create




YOUR VERY OWN COLORING BOOK EMPIRE!



I Won't Be Merely Telling You WHAT to Do
to Create and Grow YOUR Coloring Book Business . . .
I'll Be SHOWING You EXACTLY HOW to Do It
Using a QUICK & EASY, Step-by-Step Process
YOU CAN FOLLOW to INCREASE YOUR BOOK SALES & SUCCESS!
This IS NOT Another CONCEPT Course on
Creating Coloring Books!

WE'RE GOING TO TAKE THE COLORING BOOK BUSINESS
TO A WHOLE NEW LEVEL,

AND I'LL TEACH YOU HOW TO:
GRAB the ATTENTION of Colorists Who WANT TO BUY YOUR BOOKS

​

CREATE a Simple, Effective Platform to MAKE the MOST of EVERY CUSTOMER and SALE

​CAPTURE Customers to BOOST SALES and REVIEWS
​

MAKE ALL of Your Designs CRISP and SHARP

TURN One Design into HUNDREDS

USE One SIMPLE Marketing Technique to BOOST SALES
SUCCESS IS JUST A STEP AWAY!
You Really CAN Earn GREAT MONEY
in the Coloring Book Business . . .
But the more you know about doing it the RIGHT way, the FASTER you can REACH SUCCESS.
By the Time You Finish the
QUICK & EASY COLORING BOOK BUSINESS Training . . .

You'll Know EXACTLY How YOU Can Create
YOUR OWN Coloring Book EMPIRE!
With this training, you can STOP hesitating, procrastinating, and worrying about




HOW TO GET IT DONE and DO IT!





Think about it: If other can sell coloring books, YOU CAN, TOO.





And once you know HOW to get it done the RIGHT WAY, you'll LEAPFROG PAST




those other people who are still wondering, "How does Shawn do it?" because




YOU WILL KNOW EXACTLY HOW!
I'm NOT just another online entrepreneur with a
fly-by-night product that CLAIMS to TELL you HOW to do this.

I DO IT EVERY DAY, and I'm going to SHOW YOU HOW
YOU CAN TOO.
You'll Learn My
QUICK & EASY FORMULA
for Coloring Book Success
Just HOW SUCCESSFUL Can YOU Be
in the Coloring Book Business?

I Created My FIRST Coloring Book Just 7 Short Months Ago,
and Since Then . . .
I've PUBLISHED a total of 7 coloring books, 5 of which have been BESTSELLERS on AMAZON

​

Of those 7 coloring books, 3 were HOT NEW RELEASES on AMAZON

​My books have been FEATURED on the ETSY and DARBY SMART Web Sites, and they've been FEATURED in ETSY and DARBY SMART EMAILS that go out to HUNDREDS of THOUSANDS of subscribers.
​

I've LAUNCHED a successful Esty Shop and a successful Darby Smart Shop – in fact, Darby Smart ASKED ME to join them

I've GROWN my coloring book mailing list to 1600+ subscribers with an EMAIL OPEN RATE of 46%

I've launched TWO coloring book related Web Sites that get HUNDREDS of visitors each week

I've SOLD over 1,000 ADDITIONAL DESIGNS to private parties looking for one-of-a-kind content

I've CREATED and LAUNCHED 6 ADDITIONAL Coloring Book Products that have sold HUNDREDS of copies EACH.
You CAN Do What I've Done
When You Follow the Training in

QUICK & EASY COLORING BOOK BUSINESS
It's NOT Too Late!
Yes, the Coloring Book Business is on FIRE, and it has been for some time, but there is PLENTY of room for YOU to Build and Grow YOUR OWN Coloring Book Empire!

Coloring Book Enthusiasts are NOT GOING ANYWHERE,
and they are HUNGRY for QUALITY coloring books.

Coloring books CAN'T BE REUSED,
so buyers are constantly ON THE LOOKOUT for MORE BOOKS ALL THE TIME!
FACTS* ABOUT PEOPLE WHO COLOR:

THEY HOARD COLORING BOOKS & SUPPLIES

Having ONE book and ONE set of pens/pencils is NEVER enough, and coloring enthusiasts are COLLECTORS when it comes to books and supplies

THEY LOVE DIVERSITY

Colorists LOVE having books with different themes, designs, and difficulty levels. They SEARCH for books that are unique and entertaining.

THEY SPEND A TON OF MONEY

Like all hobbyists, colorists are willing to SPEND a LOT OF MONEY on what they love. Ask anyone who colors, and she'll say that BUYING NEW BOOKS is almost as much fun as coloring them!
*As a colorist myself, I can attest to these things, and I also know lots of other adults who color who agree!



FROM YOUR DREAM TO YOUR REALITY . . .
I know you've DREAMED of creating GREAT coloring books that SELL,
and of EARNING ROYALTIES IN YOUR SLEEP . . .

But I'm sure part of you feels as if "YOU" can't do it.
Like there is some MAGIC those of us who are have . . .

WELL, THERE'S NOT, AND I'M HERE TO TELL YOU THAT
YOUR DREAM CAN BECOME YOUR REALITY!
During QUICK & EASY COLORING BOOK BUSINESS,
You'll Learn How to BRAND, CREATE, SELL, and REPEAT
Your Way to SUCCESS!
BY THE END OF THIS TRAINING YOU'LL:
In Other Words . . .

You'll Be WELL on Your Way
to Building YOUR VERY OWN Coloring Book Empire!
If You've Been Wanting to Earn REAL MONEY
with COLORING BOOKS, This is YOUR Opportunity!
It's Time to STOP . . .

WASTING TIME trying to FIGURE THINGS OUT on your own

Listening to "gurus" who DON'T create and publish THEIR OWN coloring books

​

Earning JUST A FEW DOLLARS here and there when there are THOUSANDS of DOLLARS to be made
Imagine How WONDERFUL It Will Feel
As You Watch AMAZON Deposit
ROYALTY CHECK after ROYALTY CHECK into
YOUR Bank Account EACH MONTH!
If the thought of CREATING and PUBLISHING your very own COLORING BOOKS




while EARNING GREAT MONEY sounds good to you, then I CAN HELP YOU reach your goal.





Let me guide you through the VERY SAME PROCESS I've used to build my own




SUCCESSFUL COLORING BOOK BUSINESS.
Stepping into the World of Creating Coloring Books
CHANGED MY LIFE. . .
With QUICK & EASY COLORING BOOK BUSINESS,
You CAN Change Your Life and Financial Future, Too!
Whether you're JUST GETTING STARTED in the world of Coloring Books, or You're simple NOT HAPPY WITH YOUR CURRENT RESULTS, I can show you a PROVEN method to succeed.





And UNLIKE other out there who simple CLAIM to know how to make things work,




I ACTUALLY HAVE A THRIVING COLORING BOOK BUSINESS!





I'm also NOT hiding behind a pen name to mask failures.




My books are out there for the whole world to see.
QUICK & EASY COLORING BOOK BUSINESS IS A 4-WEEK COURSE

All 4 trainings are IMMEDIATELY AVAILABLE to you in your MEMBERS' area,
so you can REPLAY and LEARN from them as OFTEN AS YOU WISH
---
SESSION #1 – Quick & Easy BRANDING

SESSION #2 – ​

Quick & Easy FUNNELS

SESSION #3 – Quick & Easy DESIGNS

SESSION #4 – Quick & Easy SALES
Each Training Session Teaches You WHAT TO DO to START AND GROW




Your Coloring Book Business.





By the End, You Will Have EVERYTHING in Place to Be SUCCESSFUL!
Here's a CLOSER LOOK at What I'll Cover
in EACH Session . . .
SESSION #1: Quick & Easy BRANDING
---
Learn to Stand Out from the Crowd & Grab Buyers' Attention
Download & Replay As Often As You Wish!
SESSION #2: Quick & Easy FUNNELS
---
Download & Replay As Often As You Wish!
SESSION #3: Quick & Easy DESIGNS
---
Download & Replay As Often As You Wish!
SESSION #4: Quick & Easy SALES
---
Download & Replay As Often As You Wish!
---
My list of MUST HAVE WordPress plugins

My 7-Day autoresponder series starter template

My PERSONAL recommendations for how to run your business on LESS THAN $50/Month

Registrant-only DEEP discounts on my services including Web Site set up, book cover design, coloring book formatting, and original art with commercial and exclusivity rights (Discounts may END at ANY time)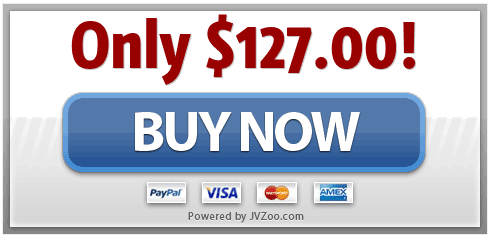 It's Time to Turn Your DREAMS into REALITY
Imagine FINALLY Having Your Very Own
THRIVING COLORING BOOK BUSINESS
Before the END OF NEXT MONTH!
SIGN UP BELOW, AND I'LL SHOW YOU HOW!
P.S. Because I am giving away all of my "SECRETS," to success, I may NEVER teach this course again. After all, I can only take so much competition, so NOW is the time to register, so YOU can build YOUR Coloring Book Empire just as I have.